PRIDE
Arrow Keys/WASD/ZQSD to move. Use Down on platforms to fall through them.
Left Mouse to shoot.
This is a short game about being proud of your gender identity/expression and not letting others decide who you should be or what you should look like.
December 2014 One Game A Month submission. Hope you enjoy! :)
Comments
Log in with itch.io to leave a comment.
good job! and thanks for playing! :D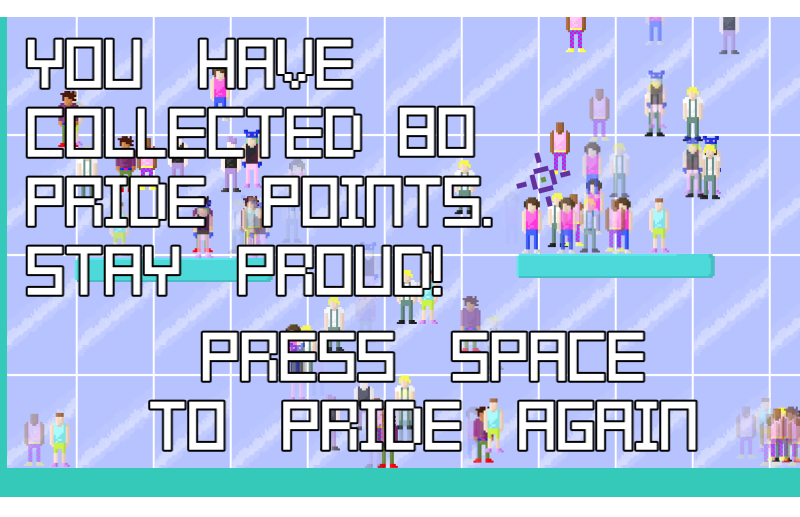 It was very hard !